EIGHTIES
A Generational Research Network on Urban Complexity
EIGHTIES is...

a network of researchers from the 80's


multi / inter / trans / disciplinary


funded by the RNSC


active since 2015


Developing a 'new science of cities'1 is the research program of several international teams in quantitative geography, spatial economics, transport studies as well as statistical physcis, compluter science and geomatic. This project follows decades of research on cities, at the intersection of analysis, modelling and simulation. This work has provided a body of empirical results, methods in spatial analysis and models to explain regularities. It has also opened an epistemological way of thinking about cities and systems of cities as complex systems. Our network is based on a generational basis rather than disciplinary boundaries. It aims at gathering different communities around the development of a new science of complex cities.

This goal results from a global urban issue: urbanisation progresses at a very fast pace and we need to better understand cities' structure and dynamics in order to predict, manage and handle their evolution. This is facilitated by the recent availability of big data to measure and computational techniques to model processes that structure cities.

Data analysis and simulation create the need for infrastructures, skills and research design that only a multi / inter / trans / disciplinary team can provide. Our young research network ambitions to to just that.
---
1. M. Batty, 2013, The new science of cities, MIT Press.↩
UNICITY
This project aims at measuring and characterising the unicity of individual spatio-temporal trajectories. Drawing on published results at the city scale (DeMontjoye et al., 2015, Science), it aims at validating the major finding on more constrained trajectories: that of NBA players on a basketball field.
Giulia Carra
PhD Student @CEA
www.quanturb.com

Paul Chapron
Post-doc @UnivLausanne
applicationspub.unil.ch

Hadrien Commenges
Lecturer @UnivParis1
www.parisgeo.cnrs.fr

Robin Cura
PhD Student @Geographie-cites
www.parisgeo.cnrs.fr

Riccardo Gallotti
Post-Doc @IFISC
www.quanturb.com
Maxime Lenormand
Research Fellow @IRSTEA
wwww.github.io

Thomas Louail
Research Fellow @Geographie-cites
www.parisgeo.cnrs.fr
H24
This project aims at evaluating the effect of social segregation at the residence and in the workplace on social disparities of health behaviour, using survey data, synthetic populations and generative agent-based modelling. The model aimed at would allow to expore the impact of public policies of reduction of social segregation on health inequalities.
Clémentine Cottineau
Research Associate @CASA-UCL
wwww.bartlett.ucl.ac.uk

Julien Perret
Research Fellow @IGN-COGIT
recherche.ign.fr


Romain Reuillon
Research Fellow @Geographie-cites
www.parisgeo.cnrs.fr
Sébastien Rey-Coyrehourcq
Research Engineer @UMR-IDEES
www.parisgeo.cnrs.fr

Julie Vallée
Research Fellow @Geographie-cites
www.parisgeo.cnrs.fr

on GitHub: https://github.com/eighties-cities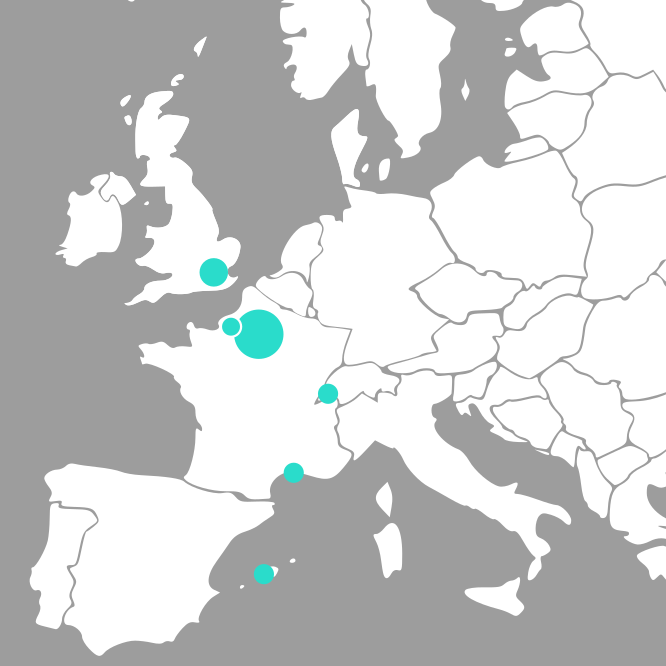 UMR Géographie-Cités (H. Commenges, R. Cura, T. Louail, R. Reuillon, J. Vallée)
Institut de Physique Théorique, IPhT (G. Carra)
COGIT, IGN (J. Perret)
University College London, CASA (C. Cottineau, R. Louf)
UNIL (P. Chapron)
IRSTEA (M. Lenormand)
IFISC (R. Gallotti)
UMR IDEES (S. Rey-Coyrehourq)
IRD (A. Drogoul)